Some of the easiest wildlife to spot in Norway are the birds. Depending on what parts of Norway you are visiting you may be treated to a lot of other animals as well. This week I have been visiting some of the finest areas in Norway, the fjord and mountain counties of the western Norway. While in the only county in Møre & Romsdal that have no coastline, Rindal, we had the joy of seeing a couple of hare kids. They were nearly fully grown, but still not very scared of people.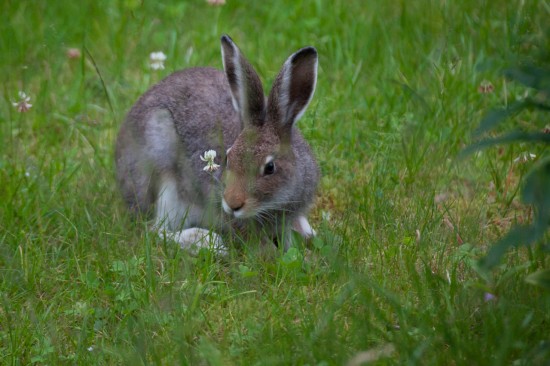 This is a mountain hare. Maybe a couple of months old.
Hopefully this little hare took great care, for the day after a few Rough-legged Buzzards (fjellvåk) circled the area again and again.